Commercial Leasing Lingo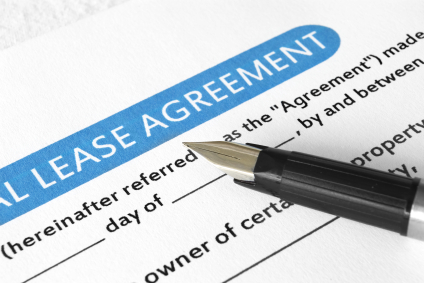 By Sheryl Mazirow
Mazirow Commercial
Reposted From SoCalProfessional.com
Before you steam ahead with leasing office space, here are some basic commercial real estate leasing terms you should know:
Abatement: Often referred to as free rent or early occupancy.
Above Building Standard: Upgraded finishes and specialized designs necessary to accommodate a tenant's requirements.
As-Is Condition: The tenant accepts the existing condition of the property at the time the lease is consummated.
Base Year: Actual operating expenses for a specified base year, usually the year in which the lease commences.[more…]
Building Classifications: Building classifications are generally Class A, B, C and sometimes D. Class A properties are usually newer buildings with better construction and finish in very good condition and may offer amenities such as on-site management or covered parking. As the Class of the building decreases, factors such as age, location or construction of the building become less desirable.
Building Standard: Construction materials and finishes that represent a landlord's minimum quality standards with respect to tenant finish.
Build-Out: Space improvements done per the tenant's specifications. This takes into consideration the amount of Tenant Finish Allowance provided for in the lease agreement.
Build-To-Suit: An approach taken to lease space by a property owner in which a new building is designed and constructed per the tenant's specifications.
Comparables: The lease rates and terms of properties similar in size, construction quality, age, use, and typically located within the same sub-market that are used as comparison properties to determine the fair market lease rate for another property with similar characteristics.
Concessions: Cash or cash equivalents expended by the landlord in the form of rental abatement, additional tenant finish allowance, moving expenses, cabling expenses or other monies expended to influence or persuade the tenant to sign a lease.
Escalation Clause: A clause in a lease which provides for a rent increase to reflect changes in expenses paid by the landlord, such as real estate taxes, operating costs, etc.
Face Rental Rate: The asking price or rental rate as determined by the landlord.
Full Service Gross: An all-inclusive rental rate that includes operating expenses and real estate taxes for the first year.
Low Rise: A building with fewer than four stories above ground level.
Market Rent: The rental income that a property would command on the open market with a landlord and a tenant ready and willing to lease.
Pass Throughs: A tenant's pro rata share of operating expenses paid in addition to the base rent.
Prime Tenant: The major tenant in a building serving to attract other, smaller tenants into adjacent space because of the customer traffic generated.
Renewal Option: A clause giving a tenant the right to extend the term of a lease, usually for a stated period of time and at a rent amount provided for in the option language.
Space Plan: A graphic representation of a tenant's space requirements, including wall and door locations, room sizes, and sometimes furniture layouts.
Step-Up Lease: A lease specifying set increases in rent at set intervals during the term of the lease.
Tenant Improvement: The amount of money contributed by the landlord toward tenant improvements. The tenant typically pays any of the costs above and beyond this amount.
Triple Net (NNN) Rent: A lease in which the tenant pays certain costs associated with a leased property, which may include property taxes, insurance premiums, repairs, utilities and maintenance.
Save